SUPERBOOTH 2023: Superbooth 2023 is looking like quite the humdinger already, with shiny new synth, Eurorack and general music tech announcements galore ahead of the official kick-off.
Initially part of the Frankfurt Musikmesse, Superbooth went solo back in 2016, and has been a fixture in the music technology calendar ever since. This year, the great and the good of music technology are heading to Fez-Berlin, with Superbooth 2023 running from 11-13 May.
As the event has grown in size and scale, an increasing number of big-name manufacturers have jumped on board, and the show is now more important than NAMM for music tech announcements. But the beating heart of Superbooth arguably remains the smaller, 'boutique' companies, and it's a mecca for those who want to experience the weird and wonderful side of electronic tune-smithery.
Of course, MusicRadar is jetting in to scour the hall and environs for the best – and most bonkers – new products. 
We'll bring you the highlights on this page. Stay tuned!
---
The best of Superbooth 2023
Sonicware Livens things up with the Texture Lab sampling synth, which will also work as a wild granular effects processor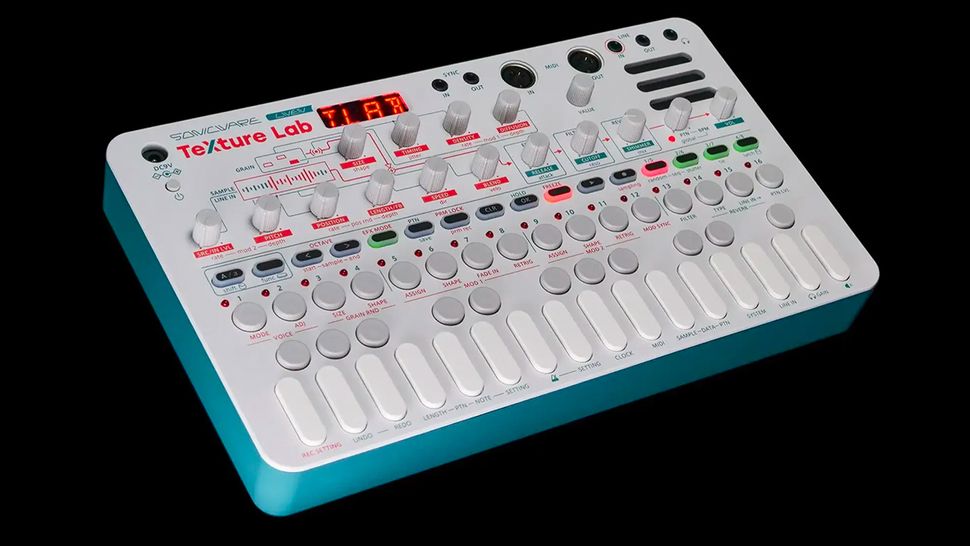 You can always rely on Sonicware to 'Liven' up a show with a groovy new box (or even a groovebox), and at Superbooth that box is the Liven Texture Lab. 
This is the fifth product in the Liven range, and builds on the success of the likes of the Lofi-12, 8bit Warps and XFM.
---
Reason's 'organic' Objekt synth promises sounds that you can't create anywhere else
Could this be the instrument that makes you fall in love with physical modelling?
Reason Studios has taken the wraps off Objekt, its new physical modelling synth. It's available now to use inside Reason and in other DAWs via the Reason Rack plugin (VST/AU/AAX).
Read more>>
---
Teenage Engineering's TP-7 is a beautiful portable recorder that's designed "to do one thing well"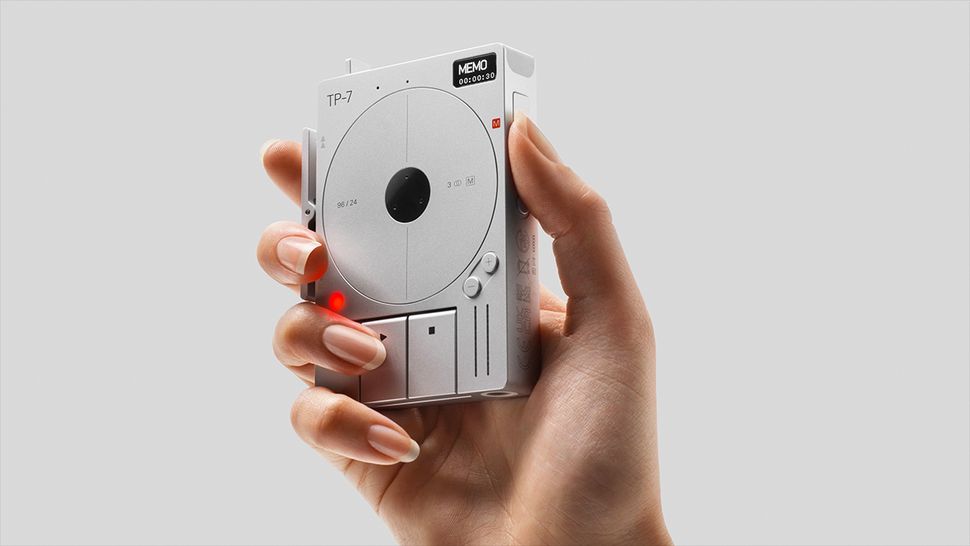 Tape-style device promises a "rewarding man-machine experience" thanks to the "intuitive muscle reflex control"
Destined to be christened 'the £1,300 dictaphone' – or something similar – Teenage Engineering's new TP-7 field recorder is designed to do "only one thing and do it well."
Read more>>
---
Roland's S-1 Tweak synth is like a polyphonic SH-101 that you can fit in your pocket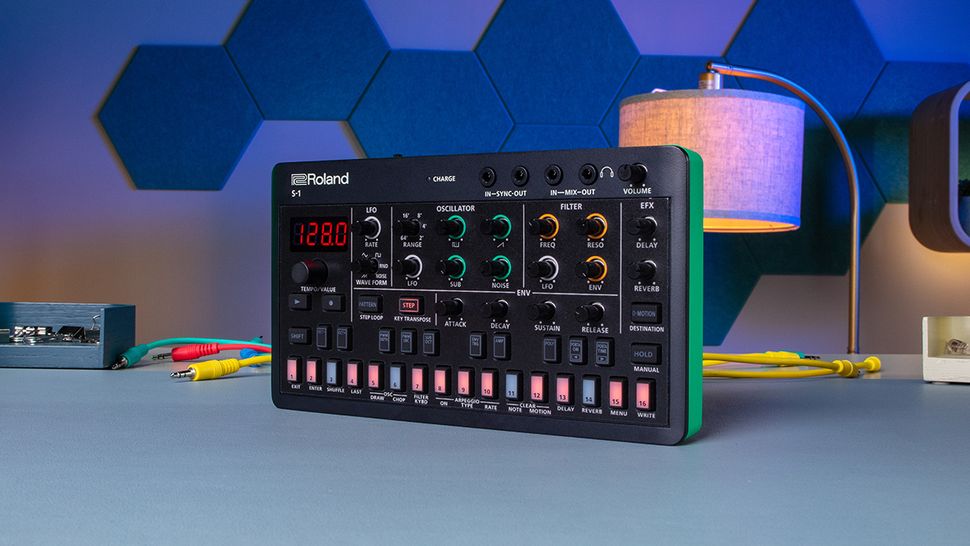 Another of Roland's vintage big-hitters gets a super-small reboot
Roland has added another synth to its Aira Compact range. The S-1 Tweak Synth takes inspiration from the classic SH-101 and joins the T-8 Beat Machine, J-6 Chord Synthesizer and E-4 Voice Tweaker in the family of diminutive instruments.
Read more>> 
---
Erica Synths' Steampipe is an 8-voice physical modelling synth with no conventional oscillators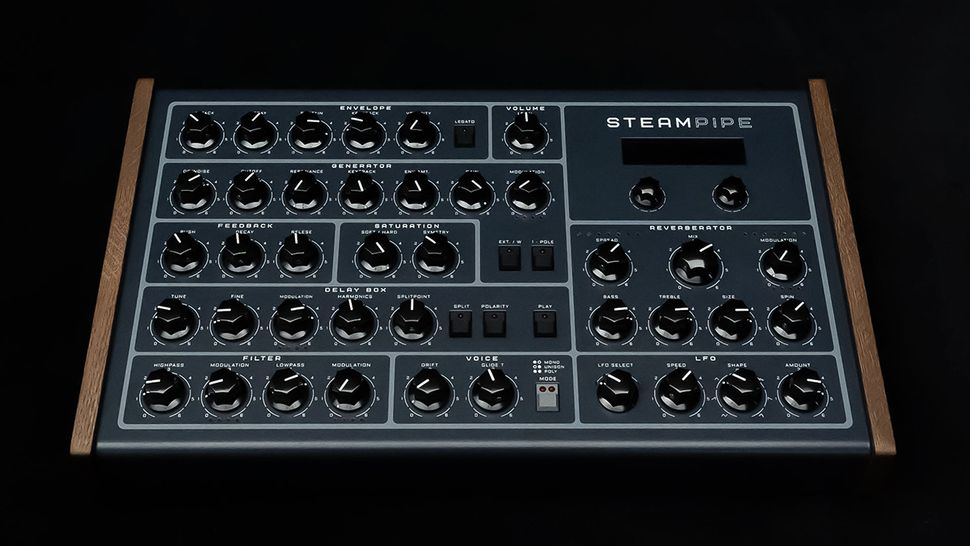 Superbly-named instrument focuses on generating organic, 'real' sounds
Erica Synths is offering something a bit different with Steampipe, a fantastically named 'true' physical modelling synth with eight voices of polyphony and no conventional oscillators.
Read more>>
Korg Berlin teases a new method of synthesis that blends physical and electronic sound generation techniques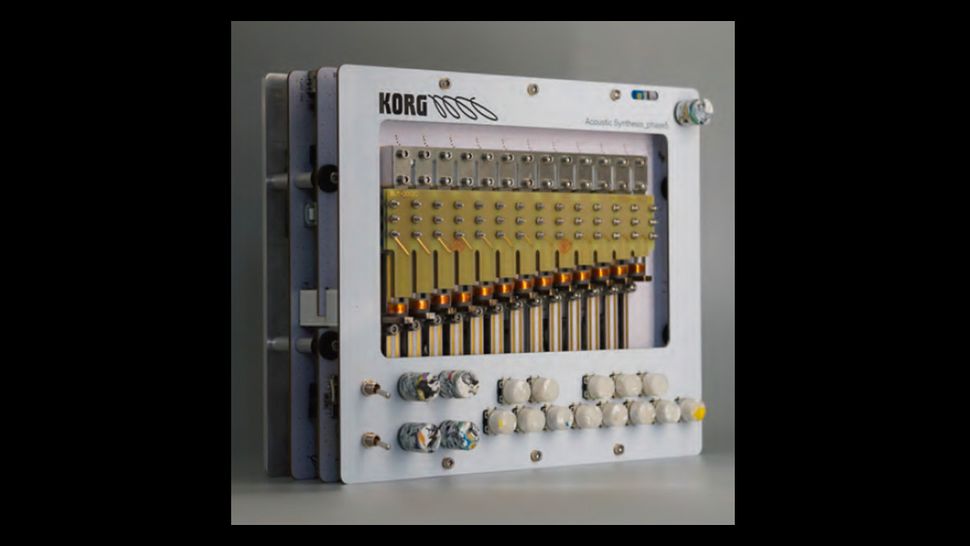 Acoustic Synthesis_phase 5 looks set to make a splash at Superbooth
Korg's Berlin office, which is headed up by the company's former Chief Engineer Tatsuya Takahashi, has put us on notice that it has something potentially very interesting on the way – the Acoustic Synthesis_phase 5.
Read more>>
---
The Korg microKorg Crystal makes it clear that the iconic synth is celebrating its 20th anniversary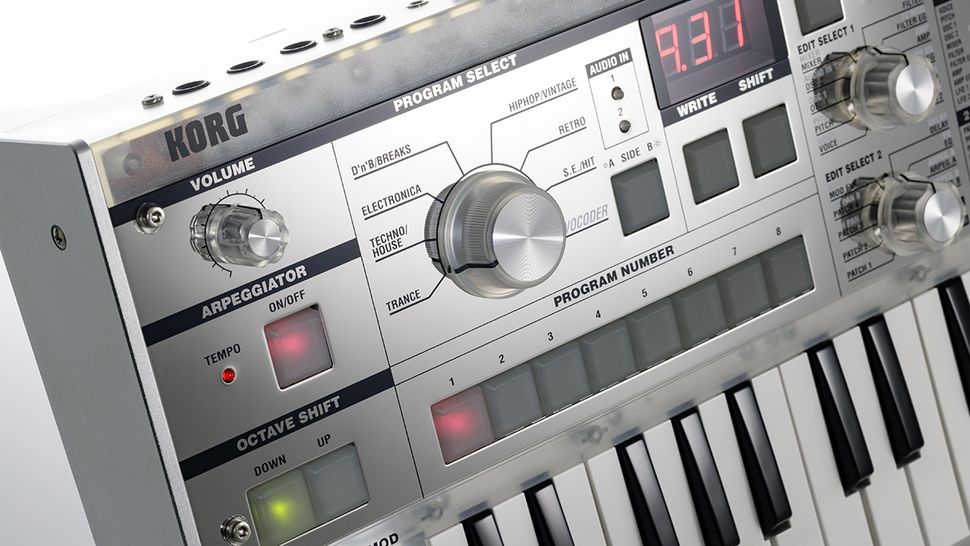 A transparent attempt to give the microKorg a slick new look
20 years ago, Korg's microKorg helped to kickstart a trend for affordable, portable synths, and its built-in vocoder gave it an additional layer of hipster cool. To celebrate this double-decade anniversary, a new semi-translucent version – microKorg Crystal – has been released, giving you the opportunity to see what's going on inside.
Read more>>
---
AJH Synth's MiniMod Keyz looks like a Minimoog for the Eurorack generation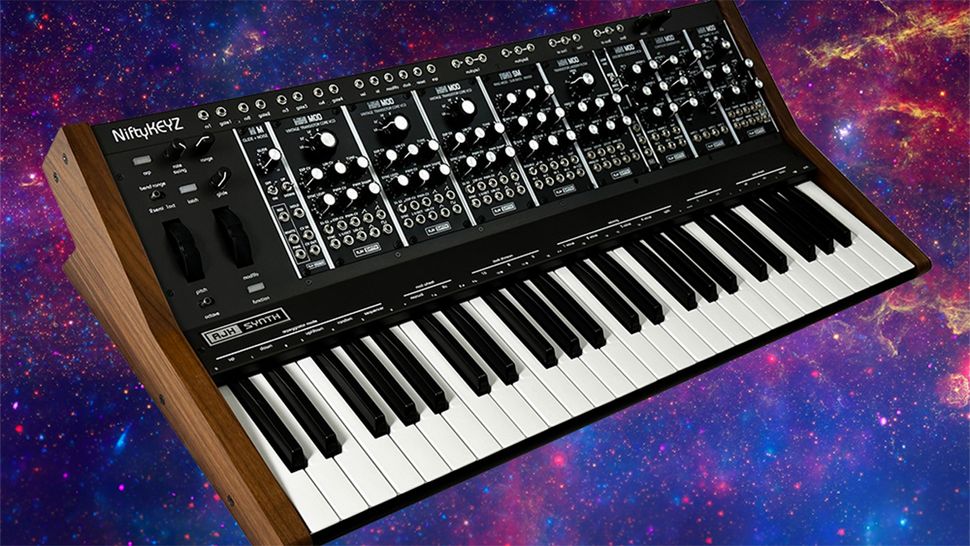 This modular Model D-style synth is far more than a clone
AJH Synth has come up with the nifty idea of combining a selection of its MiniMod modules with the Cre8audio Niftykeyz controller keyboard to create a self-contained synth inspired by the Minimoog.
Read more>>
---
UDO's binaural, hybrid analogue Super Gemini synth promises to fuse the past, present and future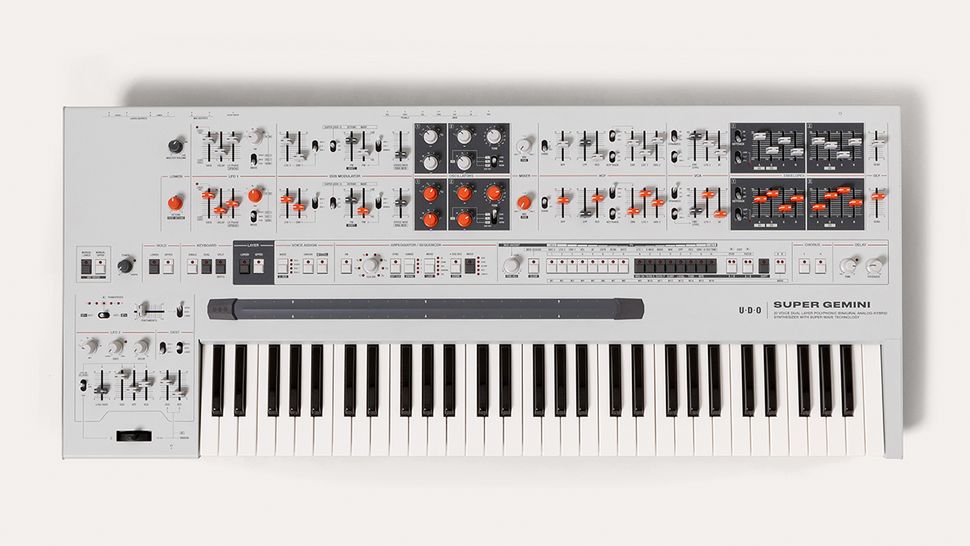 Dual-layer monster offers polyphonic aftertouch and 20 voices of polyphony
UDO has followed-up the Super 6 with a second synth in the range, the Super Gemini. Billed as a "bi-timbral analogue-hybrid powerhouse", this has a dual-layer, bi-timbral design and promises to give you a huge amount of control.
Read more>>
---
Oberheim's OB-X8 desktop module is smaller and cheaper than the keyboard version, but sounds just as good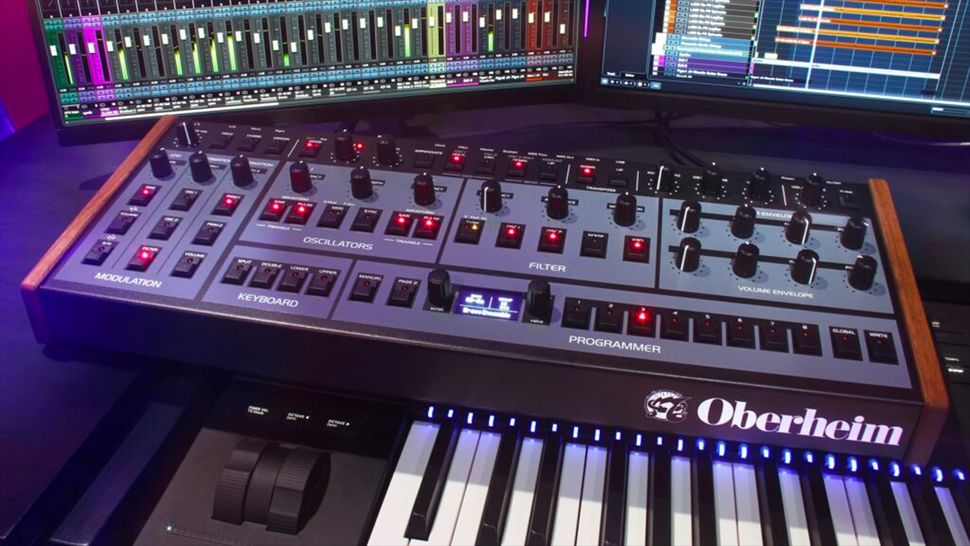 Compact instrument says au revoir to the Fatar, downsizing the price and form factor in the process
The headline says it all, really. Oberheim has unveiled a desktop version of its stunning OB-X8 synth and, aside from the omission of the keys and paddles, it's pretty much the same as the keyboard version.
Read more>>
---
Tempera is a beguiling granular instrument that can create dreamy sample-based soundscapes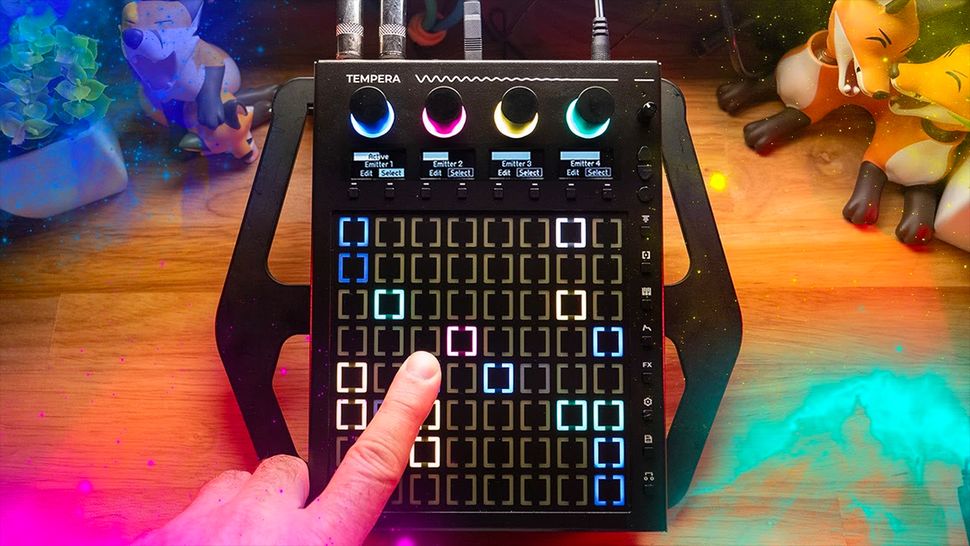 A demo of an alpha version has got us very interested
We're a bit confused by the timeline for the launch of Tempera, a new granular instrument from the makers of the Vector Synth. The company website indicates that this won't be properly unveiled for 13 days, but Red Means Recording has already published a sponsored video demo. What's more, the developer will be going to Superbooth – presumably with a Tempera or two in hand. Go figure.
Read more>>
---
PWM's Mantis is a Wasp-style synth with a filter inspired by the one from the OSCar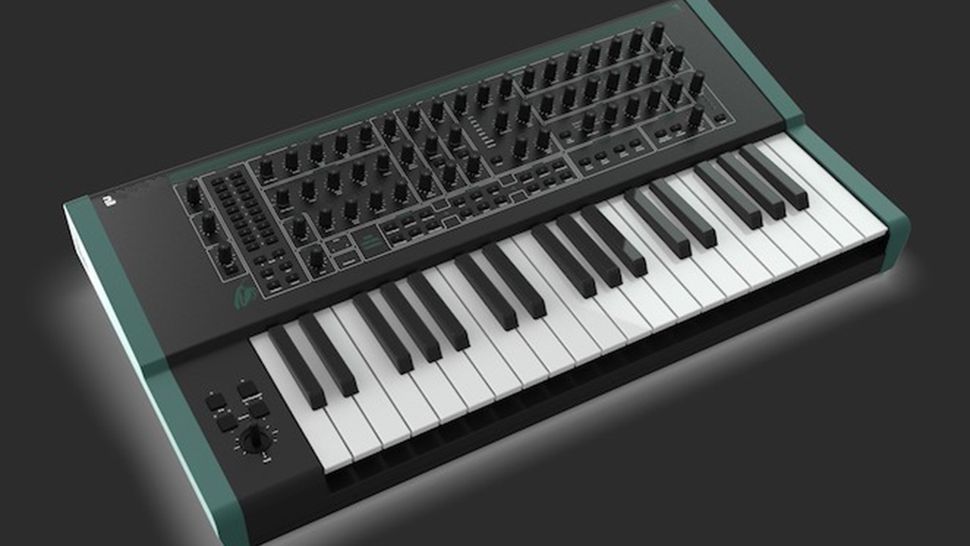 Hybrid-analogue instrument was a collaboration with the late Chris Huggett, and turned out to be the legendary designer's final synth
We're guessing that, for PWM, the launch of its new Mantis 'hybrid-analogue' synth is somewhat bittersweet. On the one hand, it's a product that the company is proud to have created, but the sad news is that Chris Huggett – the legendary synth designer who collaborated on the project – died before he could see it come to market.
Read more>>
---