FiiO M11S review: One-minute review
The M11S portable music player by FiiO is relatively small and affordable compared to its rivals, such as Astell & Kern which offer big and expensive alternatives. When you consider the M11S's specifications, its numerous connectivity options and the quality of its build and finish, it's hard not to shake the idea that the M11S might almost be a bargain.
In almost every sonic respect, the FiiO M11S makes a very persuasive case for itself. Its presentation is big but detailed, punchy but controlled, and upfront without being raucous. It's an entertaining and informative listen and is admirably unfussy about the standard of the audio files you're playing. By the standards of today's music players, it's not picky about the sort of headphones you pair it with either (although 'better' is always better, of course).
The FiiO M11S is definitely built to compete with the other portable music players in our best MP3 players guide, no matter how high-quality your files are. It's only when treble reproduction is concerned that the M11S overplays its hand. We're all for 'lively', of course, but the line has to be drawn somewhere – and in the case of this FiiO portable music player, that line is just a little before where the treble attack becomes too much.
FiiO M11S review: Price and release date
Released in January, 2023
Costs $499 / £489 / around AU$799
The FiiO M11S was released in January 2023 and costs $499 / £489 / around AU$799.
This is a lot of money for a product that doesn't do much more than your smartphone. But then it's equally fair to say that portable music players often cost a great deal more than this, whether they're made by FiiO or a competing brand. 
When the Fiio M11 launched back in 2019 it came with a similar price tag, costing £449 / $459 / AU$699. But these days the best audio players, like the Astell & Kern A&ultima SP2000T, will set you back an eye-watering $2,399 / £1,999 / AU$3,599. It's probably best to compare the FiiO M11S with the brand's expensive yet more affordable Astell & Kern A&norma SR25 MKII model, which is $749 / £699 / AU$1,099.
FiiO M11S review: Design
Premium look and feel
720 x 1280 HD touchscreen
Weighs 271g
By smartphone standards, the M11S is chunky; by portable music players, the M11S is notably compact and convenient. It measures 125 x 74 x 19mm / 4.9 x 2.9 x 0.7 inches and weighs 271g / 9.6 oz. Although these are not inconsiderable numbers, they constitute brevity in the world of media players.
The quality of the M11S's build and finish is equally notable. It uses machined aluminium for its frame, with just enough non-parallel sides to make it (slightly) interesting. The rear is of fairly prosaic plastic, while the front (which is almost entirely touchscreen) is glass and is factory-fitted with a tempered glass screen protector. Everything fits seamlessly, there are no exposed bolt-heads or anything distasteful like that, and the overall standard of materials and construction gives the FiiO the air of a premium product.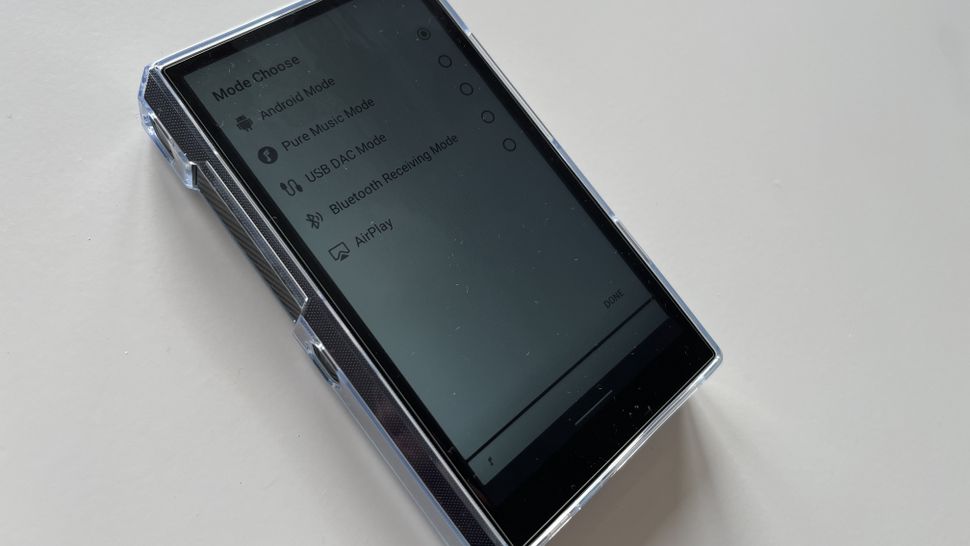 FiiO M11S review: Features
Android 10 operating system
32bit/384kbps twin DACs
Touchscreen is smooth and responsive
The M11S is designed to get the job done and thoroughly. That means dual ESS ES9038Q2M DACs (one for the left channel, one for the right) capable of dealing with digital audio files of up to 32bit/384kHz and DSD256 resolution, with MQA decoding available too. It also means a three-stage Texas Instruments op/amp amplification arrangement, with each stage individually powered to keep the noise floor to a class-leading 1.8uV. And it means 32GB of internal memory, with a microSD card slot available when you inevitably require more.
There are three headphone sockets on the bottom of the player: your common-or-garden 3.5mm unbalanced output, and 2.5mm and 4.4mm balanced alternatives – the 3.5mm socket doubles as a digital coaxial output (maxing out at 32bit/384kHz and DSD128) in case you want to connect your M11S to an external DAC. 
There's also a USB-C socket down here. This socket is used for charging the battery (you should expect no fewer than 10 and no more than 14 hours of playback from a single charge, depending on how you're listening and to what), and it's also how you use the FiiO as one of the best portable DACs. For instance, attach it to your laptop over USB, and suddenly your computer becomes a valid source of high-quality audio. This configuration can deal with files of up to 32bit/768kbps and DSD512.
If you prefer wireless to wired headphones, the M11S uses Bluetooth 5.0 for connectivity, with support for SBC, AAC, aptX-HD and LDAC codecs. As well as transmitting, it can also serve as a Bluetooth receiver, wirelessly taking on board digital audio info from another source (although it does lose its aptX-HD abilities when working in this direction). It's also packing Wi-Fi connectivity. 
The 720 x 1280 five-inch touch-screen is smooth and responsive, thanks to the same Snapdragon 660 controller unit (with eight Kyro cores) as FiiO deploys in its flagship M17 media player. It's by no means the most up-to-the-minute controller around, but it does the business in fine style. 
The customized version of Android 10 that FiiO is using as an interface will be familiar to anyone who's ever used a non-iOS smartphone, and it's easy to install any and all relevant apps. And you can do so without worrying about affecting audio performance – one of the M11S's operating modes is called 'pure music', which effectively frees the player from the noise and interference that multiple open apps can cause.
In addition to the touchscreen, a few physical controls cover the basics. This is handy if you want to put your hand in your pocket to operate the FiiO rather than fish it out. On the right are three buttons handling 'skip forwards', 'skip backwards' and 'play/pause'; on the left, there's 'power on/off' and a 'custom' button, the function of which can be specified in the player's set-up menus. A carbon-fiber effect 'slider' deals with 'volume up/down'. The more expensive FiiO M11 Plus allows you to swipe to adjust volume, but it works as a rocker here.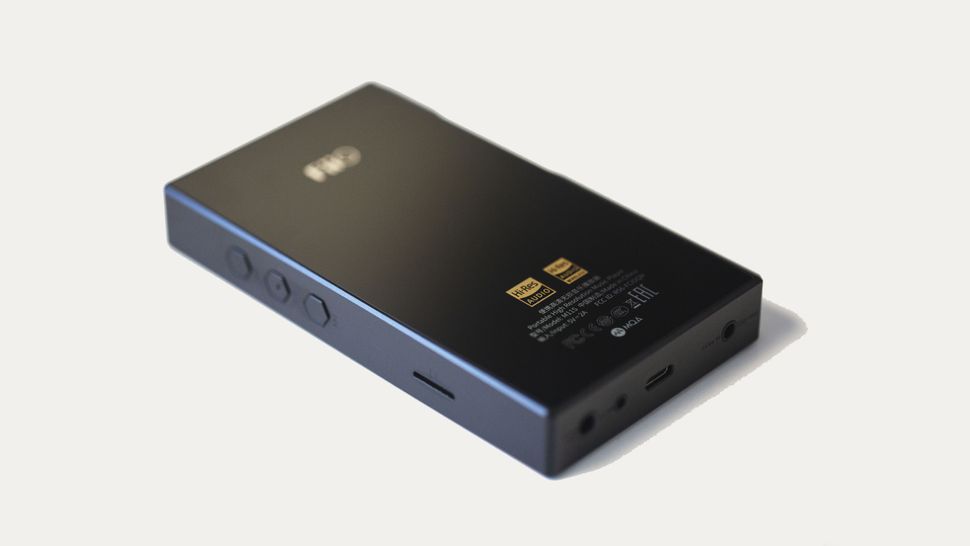 FiiO M11S review: Audio performance
Punchy, controlled and detailed sound
Dynamic heft to spare
A little latent treble trouble
There are some decent-sounding smartphones around, that's for sure. But what's also true is that a dedicated portable music player – even one as relatively affordable as the FiiO M11S – leaves even the most accomplished smartphone in the dust when it comes to sound quality.
You don't have to listen long, hard, or through especially accomplished headphones to realise the M11S is the real deal. In every meaningful music-making respect, it has skills – and in some areas, it's a genuine expert.
To establish exactly what the FiiO is capable of, I tested it with Sennheiser IE900 earbuds using a 4.4mm balanced termination and Technics EAH-AZ60 true wireless earbuds via Bluetooth. Digital audio content varies from poverty-spec MP3 files to big 24bit/192kHz files, and DSD64 tracks. And no matter the specifics, the overall results remain consistent: the FiiO is a lively, informative and convincing listen, occasionally too enthusiastic for its own good.
As far as the nuts and bolts of music-making are concerned, the M11S is well-judged across the board. Tonally, it's neutral across the entire frequency range in the Goldilocks style: not too warm or chilly, but just right. It shapes low frequencies well, gives them real weight and substance but keeps them straight-edged and prompt at the same time, so rhythmic expression is good, and momentum is undeniable. Detail levels are as high here as they are throughout the frequency range – although the amount of information the FiiO can unearth and deliver through the midrange is hard to compete with.
The M11S is insightful enough to make minor or transient information apparent, and it can describe the most nuanced dynamic variations in a solo instrument with ease. It has more than enough headroom to dispatch the big dynamic shifts with no difficulty, and it can also describe a big, wide and properly defined soundstage.
It's really only the top of the frequency range that could be described as 'problematic'. Treble sounds are just as detailed, just as robust and just as loaded with variation as everything that happens beneath them, and the integration between the midrange and the top end is so smooth as to be imperceptible. But no matter how you might seek to manipulate the FiiO's numerous EQ settings, gain controls, playback modes and various other methods of finessing the overall character of the sound, treble sounds are never less than enthusiastic and can, in the wrong circumstances or when given an unsympathetic recording to deal with, edge towards the relentless. 
No one wants their music player to roll off the top of the frequency range, of course, but the M11S goes just a little too far in the other direction. If you're listening using similarly balanced headphones, the brightness of the player's treble response could conceivably get a bit much.
Audio performance score: 4.5/5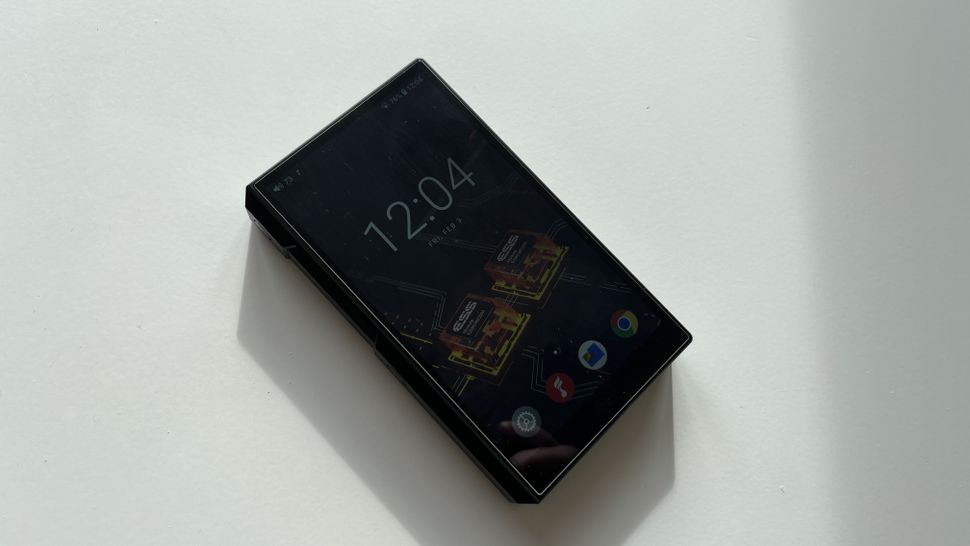 FiiO M11S review: Value
Cheaper than A&K's nearest rival
Packed with flexible features
Not a game-changing package, though
The Fiio M11S does an excellent job of gently undercutting the real rival elephant in the room, which is the Astell & Kern a&norma SR25 Mk II. You've got so many great options, such great sound, and such high-spec parts that it's very easy to look at the saving and decide it's worth putting into a nice high-capacity microSD card instead of the higher-priced music player.
But it's still a premium product overall, and a lot to spend beyond the phone you already own. It's not going to rock the music player industry, but it delivers value that others are going to have to step up to match.
Should I buy the FiiO M11S?
Swipe to scroll horizontally
| Section | Notes | Score |
| --- | --- | --- |
| Design | Premium look and feel with an 720 x 1280 HD touch-screen. | 4/5 |
| Features | Lots to love in terms of specs, running on Android 10 operating system with a touchscreen that's smooth and responsive. | 4.5/5 |
| Audio performance | A little treble trouble, but overall a punchy, controlled and detailed sound. | 4.5/5 |
| Value | Undercuts the competition very nicely, but still a premium price for premium features. | 4/5 |
Buy it if…
Don't buy it if…
Also consider